you need microsoft office ,antivirus ,schools programs,call to 214-274-1125 in Dallas, Texas For Sale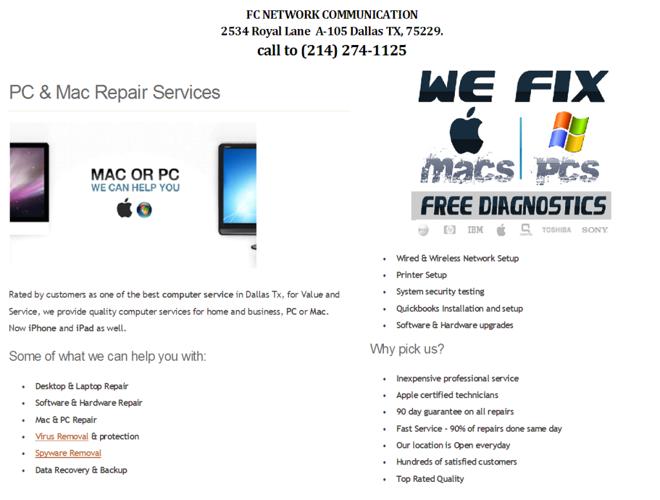 Seller:
Type: Computer, For Sale - Private.

FC NETWORK COMMUNICATION xxxx Royal Lane Suite # A-105 Dallas TX, xxxx9. (214) 274-xxxx WE ARE LOCATED NEXT DOOR OF THE MAIN OFFICE INSIDE EL ROYAL SHOPPING MALL. SE HABLA ESPANOL.
Price: $19